Trade & Supply Chain Services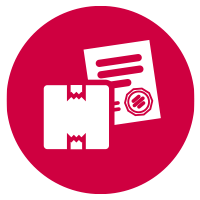 Fast facts on what we offer at KAYRO:
Client benefits:

Hassle-free trade administration tasks, we handle them
Optimised trade processes and direct business
Minimisation of initial investment
No unnecessary costs on own office space or staff

Focusing on core business and maintain total control
We handle the administrative work at our office in Hong Kong
Prevent time-difference disadvantages and get the administration closer to business partners
Minimisation of risk since you don't need a fully staffed office or other investments, just operating expenses for the time being
Trading in Asia without opening a fully staffed office can be done simply and easily by using our trade services; we are the reliable facilitator for your business in this region. While you maintain complete control in the core of your business, including customer/supplier contact, price negotiations, trade terms and more. KAYRO's informed and professional employees provide the full package from the efficient processing of orders to optimising your trade through direct business.
As an experienced consulting company, we are familiar with not only Hong Kong and Asian regulations, but also the bureaucracy. Therefore, our versatile staff members can draw on their years of knowledge and expertise to ensure smooth and effective handling of the entire trade and supply chain process.
At the same time, there is very little financial risk in opening an office with us, since there is no big investment required on premises or staffing. You do not need your own fully staffed office; within our own smooth-running office infrastructure, we offer a well-organised structure with systems in place for prompt handling of all administrative needs, so you can pay attention to your core business.
Back-office (administrative) tasks are routine practices yet they are an important part of doing business, but you can trust in our ability to utilise or expertise in handling the following tasks, in addition to our list of Corporate Services, including:
Communication with all related parties such as client's customers, suppliers, logistics companies, etc
Full document handling services
Co-ordination of shipping services
Invoicing and follow-up on payment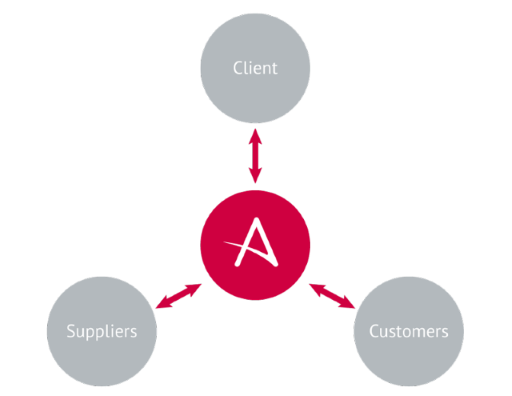 Our KAYRO clients can be confident we will take care of the many time-consuming steps in the preparation and administration of the trade process. We understand that monitoring these tasks quickly and efficiently is key to maintaining relations with your customers, so you can have faith in our prowess to remove this additional burden placed on you. By using our services in Hong Kong – a city on China's doorstep – the disadvantages of time differences are also resolved, as the administrative tasks are completed in the same time zone as your business partners. This eliminates delays in communications, trade discussions and delivery of goods and services.
Case Study: Trade and Supply Chain Services in Asia
The client: A European company, building and selling packing machines has customers all over the world, including in China, Thailand and Southeast Asian countries. So far its Asia business had been conducted from the European headquarters, sending businesspeople to Asia with all the administration handled in Europe.
Our solution: To optimise the company's Asia business and foster closer relations with its clients, the company considered opening up an office in Asia. As Hong Kong is the perfect hub to do business with China and the rest of Asia, the firm felt that opening an office in the city was ideal. And this is where KAYRO's expertise came into play, as our staff expertly and objectively analyses the company's workflow and requirements for its customers. We found that even though trade volume was large, the clients in Asia did not constantly need the European company's support, so a full-time office would have been a waste of finances. Therefore, administrative or advisory services are only needed when new machines are ordered or existing ones need repairs or maintenance. For this reason, KAYRO advised that it was not useful to rent office space and hire permanent employees.
After fine-tuning the company's specific requirements, we set up their office within ours, handling the administration of the Asia business on their behalf. Our client only needed to establish and maintain business relations with customers, provide expertise and define the terms and conditions for sales. On behalf of our client, we quickly handled all administrative questions from Asian customers such as purchase orders, the issuing of invoices or dealing with enquiries, concerning the repair or maintenance of machines. We are responsible for the provision of spare parts for machinery or shipping of machinery to Europe for maintenance, repairs or conversion. We are prompt, fast and efficient, just as any company would expect of their full-time staff and KAYRO's people are no different.
Our client still kept full control of their Asia business, while fostering closer relations with customers, gaining a financial advantage from the simple tax regime in Hong Kong and keeping initial set-up costs low with our help. It was the perfect tailor-made solution for this particular company.
Case Study: Sourcing Services in Asia
The Client: A European supplier of spare parts for trucks, with customers in Europe, the US and Japan, wanted to outsource a major part of the production to China, while the research and development department would remain in Europe.
Having decided to source its products in China, the company not only wanted to produce in Asia, but also establish faster communication channels with its suppliers.
Our Solution: Initially, we advised that setting up a fully equipped office was unnecessary and expensive, so the company outsourced its work to KAYRO because we already have the systems in place and the experienced staff on hand to start immediately. The consultancy's staff directly handles sales to the client's customers worldwide. Our client only needs to establish business contacts with the producers and car manufacturers involved. KAYRO's competent employees handle all purchase orders, logistics management, invoicing, accounting and more on behalf of the client. This is our quick, efficient and cost-effective solution to providing an office without delay, ensuring that our client can do business smoothly without any problems. There is no need to train staff as our employees are fully versed in what is required.
The main advantages are that the client is closer to his suppliers and optimises business by outsourcing to KAYRO the shipping from China directly to customers worldwide. Our client can be confident nothing will go wrong, as we have dependable employees who have extensive years of knowledge and can handle any situation. Our client also has peace of mind knowing that they are now also able to pay taxes on profits arising from business done outside of Europe in the country of origin, while being located in a jurisdiction with a reliable legal system and ideal infrastructure.