Outsourcing - Corporate Services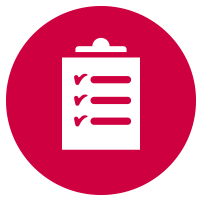 Fast facts on what we offer at KAYRO:
Client benefits:

No need for a big, fully staffed office
Accountants and a big administrative staff are not required
Specialists who efficiently handle your back-office operation

You can focus on the core business and maintain complete control
We do the administrative work at our office in Hong Kong
Take advantage of being incorporated in Hong Kong without the trouble of handling everything yourself
We keep initial overheads low and minimise the risk factors
Clients can, at any stage, outsource most of their administrative back-office tasks to KAYRO, allowing your sales or sourcing personnel in Hong Kong to focus solely on your core business (like customer meetings, sourcing, and company audits, sales and after-sales service). Whether you just need an office sporadically, or a serviced location without permanent staff, we at KAYRO can come up with a strategy that fits in with your vision or business plan.
By outsourcing with our Corporate Services, you hire experienced specialists who can smoothly run your back office and take care of any problems that may arise. All your documents will be kept up to date in accordance with the law. By tapping our expert knowledge and close relationship with the banks and authorities, we efficiently take care of the following back-office tasks:
In addition to these Corporate Services, we also offer Trade and Supply Chain Services.
Case Study: The benefits of Corporate Services
The client: A German manufacturer of fashion accessories with many customers in Asia and, especially, in China, was asked to open a regional office in order to be on their clients' doorstep. To maintain their business relationship, the manufacturer agreed with their valued customers' request to expand into Asia and sought our consultancy's advice and expertise to work out how to get started.
Our solution: As business transactions would be conducted mainly in China and other Asian jurisdictions, KAYRO's analysis and discussions led to the consideration that Hong Kong was the perfect location to open an office to serve the needs of the manufacturer's clients. The consultancy established a sales office by incorporating a limited company in the city with our help.
But as the customers wanted the German firm to be on-site to have better access to its specific expertise, the manufacturer wanted its own salespeople in Hong Kong, who could provide this knowledge and be able to directly handle sales in Asia.
Since KAYRO set up the Hong Kong company, more of our services were required for the client. Our experienced and dedicated team of employees handled the firm's entire back-office operation, including accounting, payroll, providing the obligatory company secretary, handling tax matters and organising the annual audit. In the payroll and accounting department, we also handled the management of bank accounts for the firm's salespeople.
Therefore, the manufacturer's salespeople could focus solely on their clients and their core business and need not be distracted by the administrative concerns of the back-office operations. All documents are kept up to date from the payroll and accounts to bank account management and tax obligations.