Published in Hong Kong News on 01.06.2016
Hong Kong News: Hong Kong reclaims crown as world's most competitive economy
City's efforts to create business friendly environment give it edge over rival Singapore and former champion, the US.
Despite constant concerns that Hong Kong is losing its edge to mainland and regional rivals, the city has reclaimed the title of the world's most competitive economy, according to the IMD World Competitiveness Centre.
IMD surveyed more than 5,400 business executives on four main factors – economic performance, government efficiency, business efficiency and infrastructure.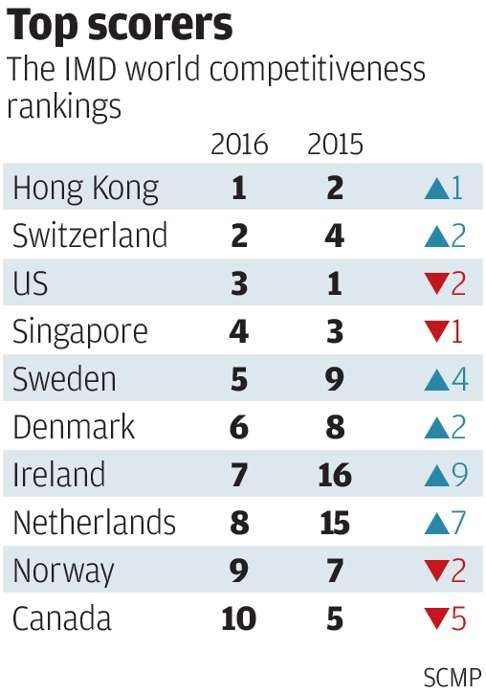 Full article at SCMP.com