KAYRO, Your Partner in Asia (International Consulting)
KAYRO is specialized in company incorporation, business and tax advisory, accounting, payroll, compliance, auditing and financial reviews in Asia. We create new opportunities for your business.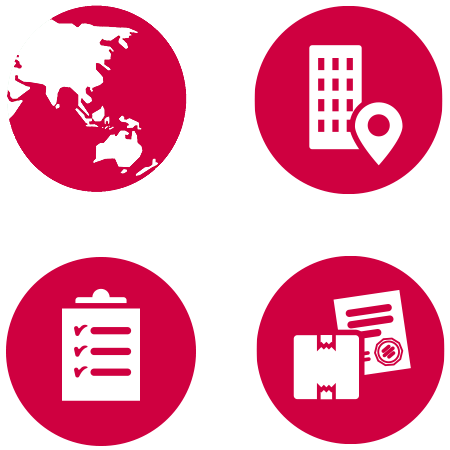 Fast facts on what we offer at KAYRO:
KAYRO and its experienced team works together with partners throughout the region. Leveraging on our local network and contacts, KAYRO is here to bring solutions to your pressing needs to give you the freedom to focus on growing your business.
Whether you already operate in Asia Pacific or wish to expand your existing business to Asia Pacific, KAYRO can establish your office, run the logistics of the office, administer accounting, provide tax advice, take care of the administration of your Asia trading and advise you with operational and strategic queries you might have concerning business in the region.
KAYRO is here to make your business more efficient by ensuring that you can concentrate on your core business while we can take care of the rest.
Our customers include both SMEs and multinational companies. We aim to develop a long-term partnership with our customers, with the common goal to guarantee your company's success.
Our cooperation with Mr. Kaymer of KAYRO Solutions has been a great pleasure during the last six years. As our resident board member he is also an active part of our company and contributes to the success of our Asian operations. We can recommend to anyone interested in doing business via Hong Kong in Asia to work with Mr. Kaymer and his company KAYRO Solutions.

André Hempel,

Managing Director
Latest News